When a person spends a significant amount of time searching for someone to love them, his or her first taste of love will make them sheepishly drunk, and they will find themselves wanting to get more and more involved. Nonetheless, after a period of ambiguous yes-no-maybe, it can lead to a breakup which can become an emotional roller coaster.
When we are hurt, we immediately want to protect ourselves; we don't want to talk about it or want anything to do with anything that can remind us of the painful remembrances. Also, that individual is left with a tangled knot of anxiety, an endless battle between the brains and the heart. However, after months, even maybe a year of marinating on your pain one must fumble out of it.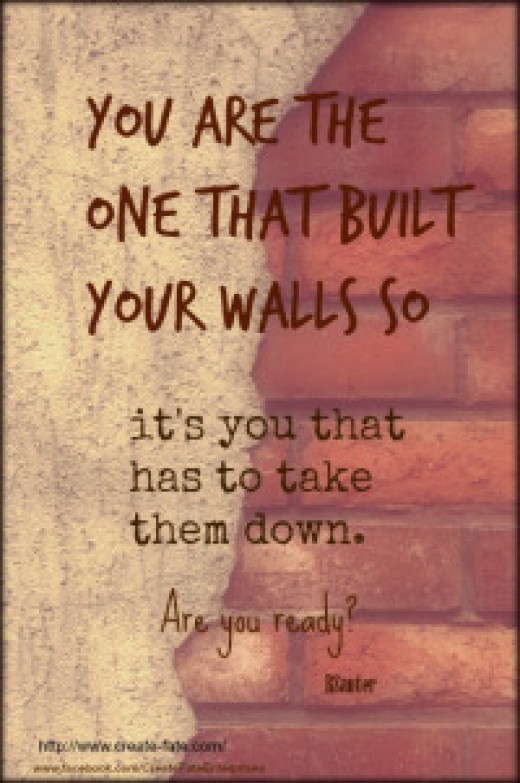 The person who gets hurt tends to put up a big brick wall and a "do not enter" sign — but until they are healed as far as loving them, it will be like walking into a roadway blocked by a construction zone: messy and dangerous. Nonetheless, when you are left with an urge to be loved, you only put up walls to keep the wrong people out, but when the right person comes along, they give you the courage to love again and take down all defense barriers.
A smart person knows how to put up brick walls and remove them when he or she finds someone worth loving again. Also, this intelligent person with the walls will not sacrifice his or her liberties; they are unbreakable, and he or she will be the best thing that has ever happened to you in a long, long time. As underneath the layers of doubt and distance is a person with a heart that has been devised just for you.
The indisputable truth about getting close to someone is that you give them a part of your soul and once you do that, the person owns your heart and holds controls; you can't help but feel butterflies when they look at you. Yet, the moment things go wrong, you are left with an overwhelming urge to run away leaving you inexplicably empty.
The emptiness leaves you feeling like you've been run over by a train, as you strive to step back from that ledge, it could push you over. Most of all, you are left asking yourself, "What do I do when there's nothing but pain left inside." Bear in mind; 'Love' is something that can be very complicated and it can sometimes be magic. It's has a way of ripping out your heart and making it tough to gain back the control of your emotions.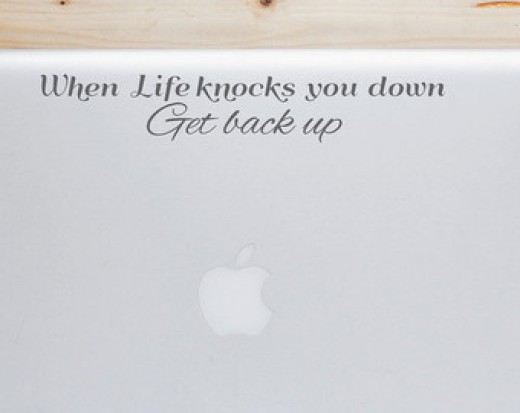 The thing is, when 'Love' hit you in your heart and life knocks you down you have to figure out how to get back up to get right back on that horse that threw you hard. You have to keep going, with a desire to be stronger. You must find the courage to love again and not allow the idea that your heart has been broken before affect you. The thing is, when you hurt like no other at that moment you don't know what you need. All you know, there is an awful pain, and your aching heart is screaming please, please, just stop!
Moreover, to find the courage to love again, you must gain back some of the control of your emotions, thoughts, and sanity, that was taken from you, but it won't be easy. You are left with an enormous amount of angry and hurt you don't understand yet. You are wounded without compassion and direction as you want to find a way out, and there no way you can function properly until the pain stop.
Continue Reading: https://hubpages.com/relationships/When-you-left-with-an-urge-to-be-loved