---
Nowadays businesses are shutting down their operations without notice, leaving the employees shocked and surprise. Life is full of unexpected invasions that can reduce the price of even the largest checking account.
Perhaps, you took ill, maybe you experience a malfunctioning thermostat, pricey car repairs or a burst hot water heater. All these expenses require you to use the money immediately, which can cause a major crisis. And what's worse, some people spend too much money on unnecessary things, therefore it's really easy to get behind on the bills.
I was among the many that spend too much on unnecessary things. Because I wasted my money regularly, and I took for granted the credit cards were available, I managed to ruin my credit by overcharging and reaching my credit limit.
Purchasing stuff I really didn't need, things like shoes and clothes, treating the family and friends. Going on vacation, eating out, going to the nail and hair salon and having family nights.
It's obvious many uses their card to pay for things, and when you allow yourself to get caught up in the habit of charging it's a lot easier to spend more than you intend to. Only after things got hard, I had to come to the realization of how bad things were. I had no choice but to step back and make some changes.
After being a debt junkie for almost three years, buying stuff I really didn't need. I manage to run up not only one credit card, but three credit cards living my life like my salary was about twice my actual income.
Back then I had a healthy salary, as a financial manager, my bonus alone was two to three thousand without my salary. The more I made the more I spent. I would spend all my cash from my salary and then I would start charging stuff to the credit card.
Making all unwise decisions, thinking I was enjoying living life, I would go on vacation, sometimes take a family member or friend with me, they would pay to go but, I would treat them during the vacation. I would pay to get my hair done almost once every week very seldom did, I miss a week. Within three years, I found myself at a standstill wondering how to get out of a big hole I dug for myself.
From all the bad decision I made and my outrageous debt catching up with me. I had to come to the conclusion, I didn't understand the importance of the choices I was making or the power that over shopping had over me.
It took me a little time but I learned from my failures and made an intelligent decision not to allow them to become a weakness, but on the contrary to build on them as strengths. From all the poor decisions I made, I learned in everything I do; I am choosing a direction.
My life is a result of the choices that I made. After learning that, I made the decision to make some changes. Corrections that will assist me in getting on track, starting with a budget, something that can get me back on course.
My life was a complete mess, so I need to take the initiative to get back on track. Take the type of action that will make changes like conducting a budget that will assist me to adjust my finances and teaching the children the importance of saving.
A budget that will make sure I am able to pay my bills. As it is so important to stop living in denial and put in place a plan for me, as a single mother, to help me and the entire family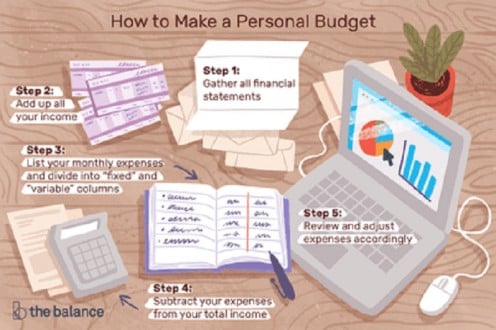 A budget is not hard; the hardest part is starting it and overcoming all fears, then changing the past decisions that put you in a bad situation. A budget is the best thing to do if you want to get back on track and organize your expenses. The purpose of a budget is to justify a set of decisions that have been made of all funds, making known how funds will be used and track as well as control all spending habits.
At times, one of the hardest things to do is get back on track, especially when you need to be more organized with your assets. I've been there too, but when you find yourself broke, and you are behind on your bills, and you're wondering where to start coming to terms with a financial plan.
Here is what you need to do: accept and deal with how bad things really are and put forward an effort to maintain a setup working budget. After that, you need to organize your expenses, you need to know the necessary steps to make a budget. It begins with knowing what you are spending and the breakdown of your expenses. All left to do is to implement the necessary steps to start taking control of your financial future. Then discuss with your family all expectations and teach the children to help save.
It's not easy, saving money, especially since it is not that simple of a task, yet you need to be more organized with your spending habits. So, while thinking of opting for budgeting you need to gather all financial statements, that you possess. These include bank statements, loan expenses, mortgage bill, recent electricity bills and any information regarding a source of income or expense.
Your major intention for doing this is to use your expenses and income as your starting point to creating a budget. This will assist you to know your monthly amount spends on an average basis. So, the more information you avail, the more it is good for you. Finally, these details will let you figure out where you are obtaining the money, how much is saved and where you are spending your money.
Nonetheless, they will get certain degrees of idea and responsibility instant as they will gain knowledge on how to save money. Moreover, know that it doesn't matter how much more you make if you're spending more than you earn.
Furthermore, when you're not taking control of where your money goes on a daily, it's like you failing to plan and it's the same as planning to fail. But, with your finance on track you will be in the essences of great power, your money is a tool that enables you to protect yourself, to establish yourself and your family, why not use it wisely to make sure it's available for you?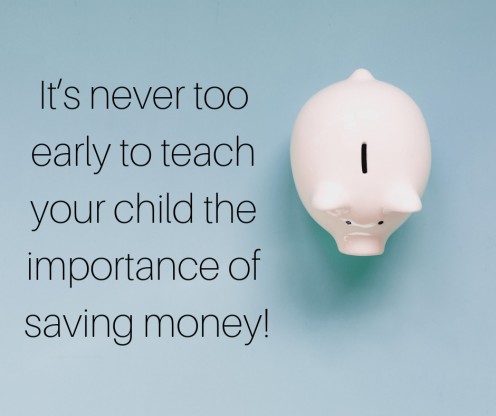 The next step will be to list your monthly expenses. This will include the rent or mortgage amount, Auto payment, and insurance, supermarkets expense, utilities, laundry or dry-cleaning expenses, gas bill, clothing expenses, cable bill, telephone bill, and basically anything you spend your money on.
Also, you can get a free budgeting tool online that will assist you with your budget, all you have to do is input your income, expenses, and your budgeting needs. It will show you what's coming in and what's going out.
Side by side, you should keep a track of the major source of your income. If you get your salary as a monthly paycheck from which your taxes get automatically deducted, then keep a note of the net income or the take-home amount. If you are a self-employed person or you have any other source of income you should never forget to add that income as well in the list.
These total incomes, from various sources, should be taken as the monthly amount. Lastly, you need to add all your monthly incomes along with the expenses. If you get a result, wherein you figure out that your income is much more than your expenses, then you are already on the right track. If not, you have to take steps from next month onwards.
Continue reading: https://hubpages.com/money/Getting-on-track-ways-to-improve-your-Finances-Initiate-a-budget-teach-child-the-importance-of-saving