Throughout life, you will experience a series of disappointments, but you must not allow the obstacles to stop you. Your sole purpose in life should be to overcome anything that life throws at you. When you mess up, surround yourself with people who will support you in the ways that you can regroup and tackle what's next. You have GREATNESS within you, and although failure can take a massive emotional toll on life, you are gaining the perspective that is so needed to handle the inevitable that will arise.
Disappointment, failure, and setbacks – everyone experiences these emotional obstacles from time to time, but you cannot lose the sight of you and your values. If you allow yourself to be hindered by these barriers, then it means you don't have the perception needed to handle setbacks or disappointments. Moreover, when you bury your head in the sand and refuse to deal with an unpleasant situation, hoping that it will improve, that is what causes your 'setback.' In the end, all that matters is how you handle life's disappointment as you travel life's journey along the way.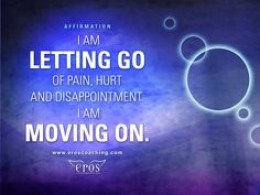 Moving on from disappointment: focusing on the bigger picture of life
I have faced such phases of life wherein I got terribly hurt by people and life overall. But that never lead me to withdraw myself from the world. I have faced and accepted emotional pain as a challenge of life. Apparently, I have gone through loads of such emotional turmoil too. But all those hurts and unfortunate events have converted me into a more self-confident and self-sufficient woman, as I am today.
Once you are self-confident, you let go of all heartache and pain to realize yourself what you want from life. Nothing can then scare you or rule your life. You learn to pamper yourself and let the positive energy flow into your life which helps to transform you into a more confident and self-controlled human being.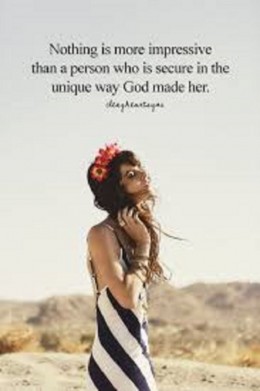 Before I became a confident and self-sufficient woman as I am now, there was a phase when I experience many different disappointment, and it became the solid foundation, on which I had to restructure my life. By experiencing many different setbacks, I learned to face each of life's challenges quite sportingly. Life's challenges have taught me to let my strengths overshadow my weaknesses and to overcome and rebuild my life after failures. Sinking to my lowest self was the first eye opener for me that provided me the strength to find the energy I needed to restart my life. Falling to my most economical self helped me to let go of the feelings that were bothering me.
After letting go of the disappointments and hurt, that was affecting me; I finally was able to acknowledge my situation and started to practice the ways of self-realization. This made it so much easier for me to figure out what I was looking for from life in general. It felt as if life was placed to pause for a moment. I received that one lucky break I needed to start replenishing my life and I grab a hold told advantage of that opportunity and became my own boss once again. I transformed from a "victim mentality" to a "creator." I am now connected to my inner self. I can now figure out things which normally I could not earlier, and I am also able to perform well. From now onward I have control over everything in my life even on things on which I had no control once.
.