When God gives a Promise…regardless of the circumstances we should fight for it. The Bible states that "Whereby are given unto us exceeding great and precious promises: that by these ye might be partakers of the divine nature, having escaped the corruption that is in the world through lust." 2 Peter 1: 4. (KJV). There are times when it is entirely easy to trust in God's word. Then there are times when we are overwhelmed with doubt because it seems like all life have to offer is different kinds of suffering.
However, despite the arguments of logic and the reason doubt enter our mind we can still trust in the faithfulness of God…and His promises in spite of the circumstances. God has provided us a guide to our journey of faith; titled the Bible. It will assist us in taking the correct path to the journey of faith through fasting, praying and trusting God no matter what through His word.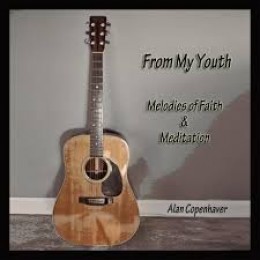 Walking the Journey from Doubt to Faith; Trusting God No Matter What
Thinking back on the journey I've traveled to overcome doubt to faith; it started at an early age in my life. However, being a curious child, I thought that I was only exploring life. A journey is taking single steps to begin recovery to overcome any issue. My journey from doubt to faith start when I found myself loving to read and write at an early age of seven; that when I found myself remarkably impressed after reading so many examples of doubt in the Bible.
I remember thinking for the bible to include so many examples of double in it, that must be evident that God has more tolerance of doubt than most people in churches. By the age of twelve, I was a committed Christian. But despite my personal commitment to God and my involvement in the church, I still began to have doubts about my faith walk with God.
Now, I believed 1 Thessalonians 5:10 that Jesus died that we might live through him, but I was still haunted by questions like, Am I living for God? Does God love me? Did God give his son that I might live? Moreover, did Jesus really die for my sins? Alternatively, did someone make this all up? Being a young babe in Christ, I did not understand how I allowed doubt to enter my faith walk with Christ. Especially, since doubt was not an acceptable part of being a Christian in my church.
Continue Reading: http://hubpages.com/religion-philosophy/httphubpagescomhubThe-Journey-from-Doubt-to-Faith-Trusting-God-No-Matter-What