Rel' is an American 20th Century Fox television sitcom created, and perform by Lil Rel Howery. He executive-produce it with his ex-coworker, Jerrod Carmichael from the Carmichael show.
Also, Josh Rabinowitz, Kevin Barnett, Mike Scully, Abraham Higginbotham, Matthew Fernandes, Arthur Spanos, and Gerry Cohen all assist in producing this comedy sitcom. It airs on Sunday night and first debuts September 9, 2018.
'Rel' is a new TV show builds off some of Rel's real-life and comedy situations, it's a story about a guy who works as a nurse for a living. Rel's life is built off terrible choices that presented him with consequences that are hard for him to bounce back from.
The main cast consists of Lil Rel Howery (Rel), Sinbad (Dad), Jessica Moore (Brittany), and Jordan L. Jones (Nat) and from watching the show, I can tell it is an attempt for a big TV return from Sinbad.
Moreover, Lil Rel is trying to be a breakaway star with a voice to be heard saying, "I'm capable of doing it all." Jessica Moore is a well-known and refined stand-up comedian endeavoring to break into acting.

Jordan L. Jones is a person I am not familiar with at all, watching him on Rel is my first time to see him act. Although from watching him on the show, I can tell He's an actor who can fit in with the cast and hold down his own.
Rel plays a busy, hard-working husband and father who did not pay enough attention to his wife. She felt lonely and deprived of care, get attention from Rel's barber and sleeps with him. When Rel learns of the affair, he felt embarrassed and betrayed, which lead to a divorce.
Rel's wife took the children and moved to Cleveland leaving him a long-distant lonely dad, missing his children facing one of the most challenging trials any guy could suffer. He is determined to pick up the pieces and restart his life on the West Side of Chicago where crime is high, and many live-in fears of the gangs.
Rel is now separated from his son and daughter in search of a barber as He attempts to get back into dating, as a single father with the support of his best friend, Brittany.
Also, Rel has the love and the encouragement of his younger brother, Nat who attempt to assist him to learn how to get back in the swing of being hip and single. Nat is striving to show the world he worthy to be trusted, qualified to receive a second chance and not a threat to society as he's a newly out-of-jail criminal.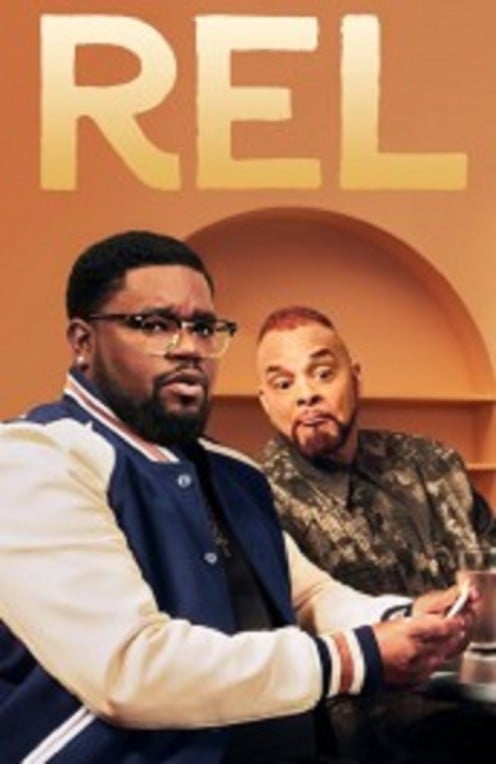 Rel's widow father, Sinbad is disappointed in him for being the talk of the church and the town for not being man enough nor having the ability to please and maintain a marriage to his wife.
Rel's dad is angry with him for destroying the life that he felt was entirely on track with a wife and two children. Rel is left with the impression he needs to salvage, repairs and re-establish a relationship with his father.
And prove to his father he's capable of finding love again, fixing all that wrong in his life and make his father proud of him.
Rel face the embarrassment of losing the love of his life (his wife) to the last person anyone would have ever imagined, his barber as it's not easy to find your true love and settle down.
The highlights of Rel's Episode one
'Rel,' Episode one, the first highlight consists of the laundry room and Marla Gibbs playing Ms. Jenkins, I am a big fan of Marla Gibbs, as it was a pleasure to see a familiar face and such a talented actress.
There were several attempts to get Rel's clothes out the laundry room that end in disappointing fails from his best friend, brother, and father.
Rel determine to get his clothes and neglecting to listen to the security guard warning that the gang members are having a meeting and was refusing to allow anyone to enter in to pick up their dropped off clothes nor to enter in to use the laundry room.
Rel risk entering the laundry room to get his clothes out the dryers to see drugs inside it and pretend he was unaware what he viewed. The gang members tell him what it is and he gets into a heated argument with the gang members. In desperate need of help being rescued