Most women who are over 50 will start seeing gray hair, and some will find it hard to let go of their original color to gray, so they choose highlights and dyes to keep their hair vibrant and lustrous. A survey reveals the average woman spends around three hundred and thirty dollars a year on hair dyes and an overwhelming $50,000 on her hair over her lifetime. This unbelievable amount of money is spent on getting trims, highlights, shampooing, blow drying and the gorgeous hairstyle at the salon, as most women spend a lot of money on their hair.
Dying a woman's hair can be very expensive, and for this reason, more and more women are saying goodbye to dye. The big question is should a woman let go of the hair dye, and go gray or should she continue to wash the gray away? When the money is added up to be too much, she should consider allowing her natural gray hair to shine through; she could save a lot of money and uses gray hair conditioners to enable her natural gray shine through. Also, why she should think about letting the dye go is after years of coloring her hair, it can feel dry, and the shine that her hair once experience can turn into brittle, dull and damaged, or she can experience bad scalp irritation. If she encounters one or more of these experiences, it's time to stop with the hair color.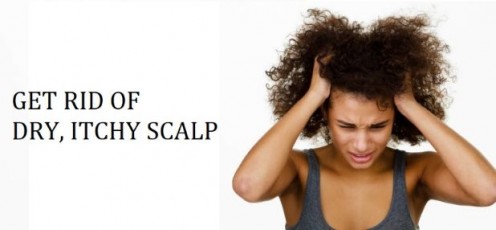 I am a middle-aged woman who never had a problem with her hair, as most of my life I had healthy looking long hair. Up until, six months ago, as I age, I start noticing my hair thinning and sprinkle with gray strings. Although I never had thick, coarse hair, my hair didn't feel thin and unmanageable until I allow my beautician to talk me into letting her begin highlighting my hair with color. After being concerned as I didn't want my hair to start getting short. I start researching the cause of thinning hair to learn it comes from perms chemicals and hair dye. I stop perming my hair and begin going natural. Now I am obtaining full control of my hair, and it's on its way to being healthy again.
As a woman who refuses to stress farther about thin hair, a woman hair is her "Crowning Glory." and losing it can make a woman devastated and can take a toll on her self-esteem. Ladies don't stress; there are things and products that can help care for thinning hair. Two thing that is good for the hair is to wash and treat the scalp. Wash the hair with the shampoo that has natural organic ingredients. The type of shampoo that will be gentle and not only on your hair but also the scalp. The shampoo called Pura D'or contains DHT blockers and ingredients that can assist with dry hair and irritated scalp to restore thinning hair. Treat the scalp with a product called Trichotherapy by Philip Kingsley. It is a scalp specialist that reduce hair thinning caused by chemicals or hair dye.
No matter what shade of color she is looking for, she's likely a devotee who is looking for an entirely new look. A survey shows when a female start seeing gray, approximately 90 percent of women dye their hair and 89 percent desired to improve their appearance, by turning to a hair color specialist. There are various shades of hair colors that females feel need correction, but the most popular color women ask for is Blonde.
Five Things That Can Happen When You Go, Gray, From Years Coloring the Hair and What You Should Do
1. When you stop coloring your hair, it will be and feel thin: the hair will appeal and feel thinner because dying the hair make the strand more volume and swells the cuticle. Also, hair dye generates an illusion of depth and light in the hair supplying thicker and more body.