Everybody wants to live in a beautiful clean place — whether it's big, small, apartment or a house — it gets dirty. And while we all don't want to live in an unfurnished house to keep it flawlessly clean all the time, there is a smarter way to get the job done. If you are a person, who want your house to stay clean — like the tidy type, their homes are always impeccably clean; let me give you some house cleaning tips you'll wish you knew earlier.
Sometimes keeping your house clean can seem like an endless task. Especially since cleaning is a horrible, boring, thankless job as we all have other things we'd like to be doing, stuff like investing time in a beneficial relationship, work to socializing or relaxing. If you are regularly cleaning your house, it helps to know a few quick and easy tricks that can make the entire process easier.
There's now a faster way to clean your house, and if you want to learn them, it's best to get the tips from a person who knows the right way to tidy up a home. First, you need a plan, the plan that involves planning in advance: then start from the top and move to the bottom, go left and then to the right. I learn the greatest mistake most people make is "zone cleaning." "Zone cleaning," is much too slow and involve hard work. It's best to simplify and organize each room efficiently, but begin each task at the messiest location and move from left to right in each room.
When you move from left to right, you get things done and don't miss anything, and you won't unexpectedly pat the dust onto already cleaned areas. Moreover, overhaul your cleaning kit is necessary. A pro cleaner doesn't need to carry around too many products just the right must have products. Although keeping up with the daily housekeeping can be very annoying, it doesn't have to take up all your time.
I found myself cleaning most of the time because my house is filthy. But because I want to open up some of my time, I found myself thinking what a woman to do when she loves a beautiful, clean home but tired of cleaning behind two messy children? After all the annoying part is that after cleaning my house, with the children help it just gets dirty all over again. Yes, there were days that things got crazy and I found myself consistently follow through with the daily cleaning, but, for the most part, I was getting very frustrated to keep a nice clean house.
After, research and many studies I like to use what one would call a lazy woman guide to a tidy home: tips for individuals who hate cleaning. I'm not proud to say this, but I dislike cleaning, although I love a beautiful, clean home. Because I want my house to stay neat, I made great use of my search for a faster way to clean my house, a lazy person's guide, so I don't want to go crazy keeping my home neat and clean. With that in mind, here are five tips and the best methods for keeping a clean house without working long and hard.
1. Don't Sweat the Small Stuff. I learn to stop sweating over small, petty stuff, things like the children dropping crackers or things on the floor. I train them to pick up behind themselves and throw it in the trash. When you dread cleaning (like me) even those little spots that are overlooked seem bigger than they are because I want everything to be SUPER clean.
2. Make Cleaning Fun. This is an insight that I learn from years of frustration; it helps to make the cleaning fun. I taught my children a cleaning song, "Clean Up." put your things away. They dance and love picking up behind themselves, after teaching them this song, chores that had before been a difficult task was abruptly somewhat enjoyable, and it was the beginning of me feeling completely relaxed at the end of the day.
Clean Up Song | Kids Song for Tidying Up | Super Simple Songs
3. Place the toy in the toy box and clothes in drawers. If you are tired of the clutter and looking for the secret to busting it, the secret is organization The children had lots of toys, so, the house stays full of them laying around. Things on the living room floor, coffee table and sometimes on the counter top. I allowed them to play, but teaching them to put their toys away in the toy box and the clothes away in the drawers was the best way to keep the house clean.
4. Declutter; remove what we don't need. It's a simple theory — but it's hard to get rid of stuff. Especially, things that have sentimental value even when we not using it. However, with less clutter, it is a lazy woman's dream, less cleaning.
5. Get the Entire Family Involved in Cleaning. This is one that I had to work on the most because I often do the job myself, but I was left drain and with limited time to do other things. However, getting the children involved to do age appropriate jobs was better for them and me. I was amazed at how much of a difference it made in the overall tidiness of the house to have them do the simple things.
Whether you love to clean — or don't know what it is, — it helps to save time and frustration, along with some money on cleaning products. Moreover, for the person who is on the hunt for little tips and tricks to make the cleaning process easier; here are nine simple house cleaning tips to use for simple household pointers that anyone can use.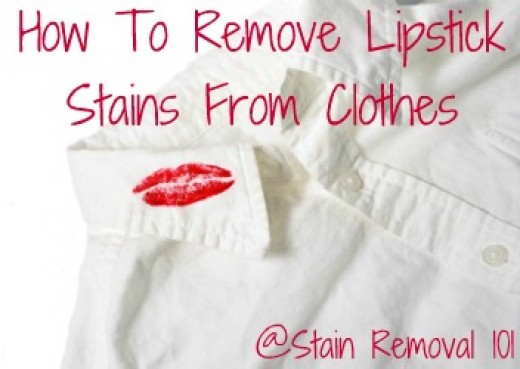 1. How to remove lipstick stains: A touch of lipstick can make you look your greatest, but not when it gets on your clothes. If you have a lipstick stain on your garments, don't waste your time scrubbing at it, just spray hairspray on the stain, wait ten minutes, and then wash. It will come right out with hairspray and a good clean wash.
2. Sofa/Fabric Stains: when face with fabric stains start utilizing the removable of it by sprinkling on baking soda, let it set, vacuum it up, and you're done. Baking soda is a fabulous and safe way to get stains and odors out of hard-to-clean fabric items. Whether you want to lose that funky manufacturing smell, fight a nasty stain or just refresh your couch, baking soda is the way to go. Also, use baking soda to remove stains from clothes by pouring a cup of baking soda in the washing machine with the wash, and your clothes will turn out even brighter and cleaner.